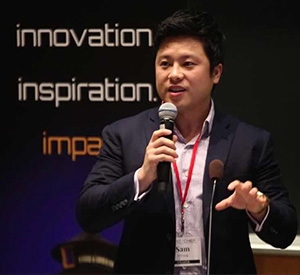 Chief Technology Officer and Director of Board for EIC Education

Sam holds a Bachelor of Science in Mechanical Engineering and a Master of Science in Materials Science & Engineering, both from Massachusetts Institute of Technology.
Sam started New Pathway Education in December of 2009 in Shanghai, China as a test preparation company serving students in China looking to apply to overseas universities. Over the next three years, Sam led New Pathway to develop an industry leading adaptive learning blended learning platform, added a high end counseling business, and geographic expansion to Beijing. After securing a Series A round of 2.5MM USD in June of 2012 from Fosun, Chengwei Capital, the Chairman of Sina, and the Chairman of eHouse, New Pathway expanded to multiple offices throughout Shanghai and Beijing. In December of 2014, New Pathway was acquired by EIC Education, controlled by global private equity fund CVC Capital.
Currently Sam serves as the Chief Technology Officer and a Director of the Board for EIC Education, one of China's leading education companies. EIC Education has 3000+ employees with offices in Hong Kong, Australia, Canada, the United States, and 22 cities within China with business units ranging from counseling, overseas test preparation, study tours, and language instruction.