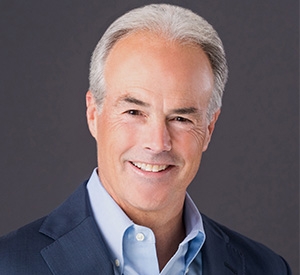 President and CEO of Bose Corporation

In September, 2013, the Bose Board of Directors appointed Bob Maresca President and CEO of Bose Corporation, identifying him as the person "best able to lead Bose, and uphold the company's Guiding Principles established and embodied by Bose Founder,
Dr. Amar Bose." In this role, Bob is responsible for company operations worldwide, and chairs the Bose Board of Directors.
Bob's career at Bose has spanned 29 years. In 1986, he joined Bose Corporation as a senior research engineer for the Bose suspension research initiative, and became the program's chief engineer in 1996.
In 1997, Bob was named general manager of the Noise Reduction Technology Group responsible for teams developing technology for military, aviation, and consumer applications, including the QuietComfort® Acoustic Noise Cancelling® headphones. In 2002, he was promoted to vice president of Bose's largest business, the Home Entertainment Division, leading its entry into digital music with SoundDock® systems, and expanding the company's home theater system product line.
Bob was appointed President of Bose Corporation by Dr. Amar Bose in 2005.
Before joining Bose, Bob was a research engineer at Philips Laboratories and at
Hewlett-Packard's Scientific Instruments Division. He graduated with honors from the Massachusetts Institute of Technology in 1978 with a B.S. in mechanical engineering. In 1980, he graduated with honors from Stanford University with a master's degree in electrical engineering and computer science.
Bob has earned multiple patents related to advanced control systems, electromagnetic actuators, and sensor technology.