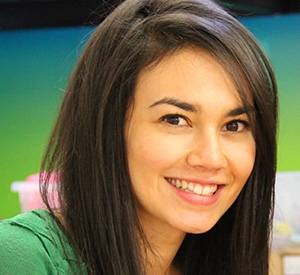 Co-Founder, Roominate

Alice made her first toy when she was only eight years old. When she asked her dad for a Barbie, he gave her a saw instead. So she made her own doll out of wood and nails.
Fast forward: Alice graduated from the Massachusetts Institute of Technology in 2010 with a B.S. in Mechanical Engineering. She received her Masters in Mechanical Engineering from Stanford in June 2012. That year, she and a classmate co-founded Roominate, a company addressing the lack of STEM-focused toys, especially for girls. Roominate is sold in major retail across North America, including Walmart, Toys R Us, and Barnes and Noble, and has also expanded internationally.
In 2014, Alice and her co-founder pitched on Shark Tank where they landed a deal with Mark Cuban. Roominate has won numerous top toy awards, including TIME's #1 Toy of 2014. Roominate has been covered across the press, including the New York Times, Wall Street Journal, the TODAY Show, NPR, MSNBC, and many more.